Friday 5/5/2023
Dr. Snjezana Pohl
Lecture:
4 hours
Socket Type 1 – to graf tor not to graft?
Socket Type 2 – simultaneous hard and soft tissue augmentation utilizing a pedicle connective tissue graft (mIVAN Technique)
Full arch cases: a safe approach
Hands-on I (20 participants):
3 hours
Sticky dentin graft
Socket Type 1: Socket grafting with dentin graft and socket sealing with subepithelial connective tissue (CTG)
Subepithelial CTG harvesting, partial thickness flap, suturing
Socket Type 2: mIVAN technique with dentin graft for socket type 2
Pedicle CTG (PCTG) harvesting, socket grafting, socket sealing and buccal soft tissue augmentation utilizing PCTG
Pedicle flaps in implant surgery
(Two novel techniques utilizing pediculated connective tissue graft)
The pedicle connective tissue graft (PCTG) has its own blood supply maintained, therefore, allowing graft survival on the poorly vascularized and nonvascularized recipient site.
A palatal pedicle connective tissue graft is an essential element of mIVAN technique (modified Interpositional Vascularized Augmentation Neogenesis). mIVAN technique is the technique for simultaneous hard and soft tissue grafting used for (1) flap-less hard and soft tissue augmentation in extraction sockets with missing labial bone or (2) hard/soft tissue augmentations with simultaneous implant placement for ridges demonstrating horizontal atrophy in the esthetic zone.
Buccal sliding palatal pedicle flap (BSPPF). In the maxilla, a buccal sliding palatal flap can be applied for primary wound closure after ridge augmentation. The dissected part of the palatal connective tissue is left exposed thus eliminating or reducing the amount of the coronal flap advancement respectively and increasing the amount of keratinized gingiva. In combination with guided soft tissue augmentation, this flap design enables a three-dimensional peri-implant soft tissue augmentation.
Saturday 6/5/2023
Dr. Rick Miron
Lecture: New Trends in PRF Therapy
The use of platelet concentrates has had a long-history of use in various fields of medicine as an autologous source of growth factors fabricated utilizing centrifugation of blood under various conditions. Over the past 10 years, platelet rich fibrin (PRF) has seen a steady increase in utilization for a variety of medical procedures due to its lack of anti-coagulation factors favoring fibrin clot formation and faster wound healing. From the lead Editor of Quintessence's 2021 number 1 selling Textbook titled: "Understanding Platelet Rich Fibrin", Dr. Richard Miron discusses a variety of methods to improve PRF in routine daily practice. This talk aims to highlight the recent advancements made with respect to the newest formulations of platelet concentrates including recent developments in horizontal centrifugation. Thereafter, the Bio-Heat technology will be presented with an ability to extend the working properties of PRF from 2-3 weeks to 4-6 months. Lastly, new clinical applications and uses of PRF will be presented in periodontology, implant dentistry and facial esthetics.
Optimization of protocols
Update on Bio-Heat technology and the ability to extend the working properties of PRF from 2-3 weeks to 4-6 months
Improve cell and growth  factor release using concentrated-PRF (C-PRF) protocols when compared to traditional injectable-PRF (i-PRF) on any centrifugation device
Launch of the Bio-Cool technology
Importance of PRF tubes for the fabrication of PRF
Uses of PRF in periodontology and facial esthetics
Coupon code for Free access to an online 8CE program at prf-edu.com
Sunday 7/5/2023
Dr. Rick Miron/Dr. Christos Krasadakis
Hands-on II (20+20 participants):
4 hours
Applications of PRF in Facial Esthetics
Day 3 is entirely clinical and practical based
(no lectures – wear scrubs)
Microneedling with PRF
Bio-Heat and Bio-Filler Injections
Lip injections with PRF
Liquid PRF mesotherapy
Papule injections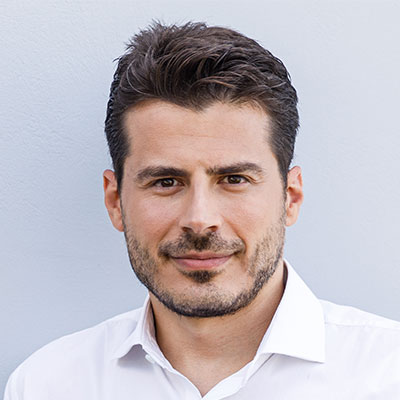 Christos Krasadakis
GREECE
Dr Christos Krasadakis graduated from the School of Dentistry, University of Athens, in 2006. Following that, he studied at the Medical School, University of Athens, and graduated in 2010. In 2011, he worked as a resident in General Surgery at Evangelistria Hospital of Tripoli, Arcadia.
Since 2012 he has been a member of the Department of Oral and Maxillofacial Surgery at KAT General Hospital in Athens (one of the biggest hospitals in the Balkans) and in 2016 he successfully completed his residency training.
Since the year 2016 he has been working as Consultant in the Department of Oral and Maxillofacial Surgery at KAT General Hospital in Athens.
He has performed and participated in numerous aesthetic, oncologic and reconstructive surgeries in the oral, head and neck area. Since 2015, he has been a member of the Postgraduate Course in Metabolic Bone Diseases of University of Athens. He has also delivered numerous presentations in Greek and international scientific conferences.
Over the last several years he has been practicing in facial aesthetics and facial injectables (Botox, Hyaluronic Acid, Threads, Blood Derivatives). He is also the head trainer of the Australasian Academy of Dento-Facial Aesthetics in Europe, focusing on training doctors to incorporate facial injectable treatments into their daily clinical practice.
Since the year 2017 he has been the President of the Facial Esthetic and Rejuvenation Academy of Greece.
In December of 2019 he was accredited as an Honorary Fellow of the International Academy of Facial Aesthetics in New York.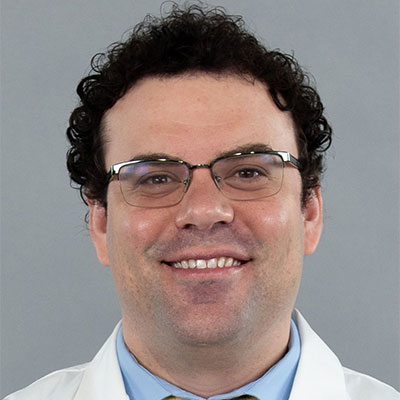 Dr. Richard Miron CV
Dr. Richard Miron is currently lead educator and researcher at Advanced PRF Education and an Adjunct Visiting Faculty in the department of Periodontology in Bern, Switzerland where he completed his PhD studies since 2009. He has currently published over 300 peer-reviewed articles and lectures internationally on many topics relating to growth factors, bone biomaterials and guided bone regeneration. For the past 5 years, Dr. Miron has been recognized by Dentistry Today as being one of the top 100 CE providers in the US and the youngest to ever make the list. He is also the top ranked researcher on Platelet-Rich Fibrin therapy as per Expertscape independent review. He has recently been awarded many recent international prizes in dentistry and is widely considered as one of the top contributors to implant dentistry having won the ITI Andre Schroeder Prize, the IADR Young Investigator of the Year in the field of Implant Dentistry as well as the IADR Socransky Research award in the field of Periodontology (2020). He has written 8 textbooks widely distributed in regenerative dentistry including his best-seller in 2019 titled: "Next Generation Biomaterials for Bone and Periodontal Regeneration" and "Understanding Platelet Rich Fibrin" in 2021.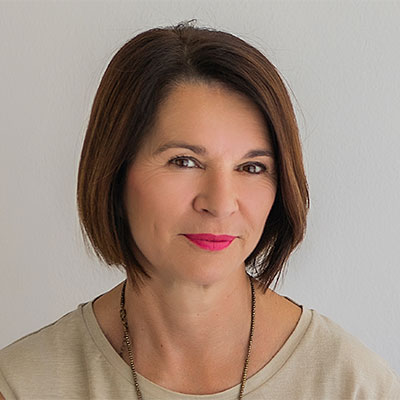 Snjezana Pohl, Dr. med., Dr. med. dent.
Snjezana Pohl is both doctor of human and dental medicine. She is a specialist in oral surgery and EDA certificated specialist for periodontology and implantology.
Currently she is head of the Department for Oral Surgery in the private clinic Rident, Croatia. Designated as an assistant professor, she additionally is giving lectures at the Department of Oral Medicine and Periodontology at the School of Dental Medicine of the University of Rijeka.
Since 2015, she is a DentalXP expert and a worldwide lecturer in dental meetings.
As an active lecturer and author of scientific papers, in the fields of implantology and periodontology, she underlines the importance of minimally invasive techniques, especially in a comprehensive treatment methodology, based upon preservation of tissues. These techniques include Partial Extraction Therapies, Autogenous Tissue Utilization, Osseodensification and others. She is author of two techniques: mIVAN technique and Buccal sliding palatal flap for wound closure after grafting procedures.
PRF Panorama - Applications in Dentistry and Facial Aesthetics (Αθήνα)
| | | | | |
| --- | --- | --- | --- | --- |
| Fees | Dates | Theoretical part | +Hands on Course I | +Hands on Course 2 |
| Super Early | until 05/02/2023 | € 500,00 | € 200,00 | € 400,00 |
| Early bird | until 23/04/2023 | € 600,00 | € 250,00 | € 450,00 |
| Normal price | from 24/04/2023 | € 700,00 | € 300,00 | € 500,00 |
Members Special prices:
Theoretical part: €500
Hands on Course I: €200
Hands on Course ΙΙ: €400
NOT AVAILABLE
VIEW OUR UPCOMING EVENTS
Dates: 5-7/05/2023 (Athens)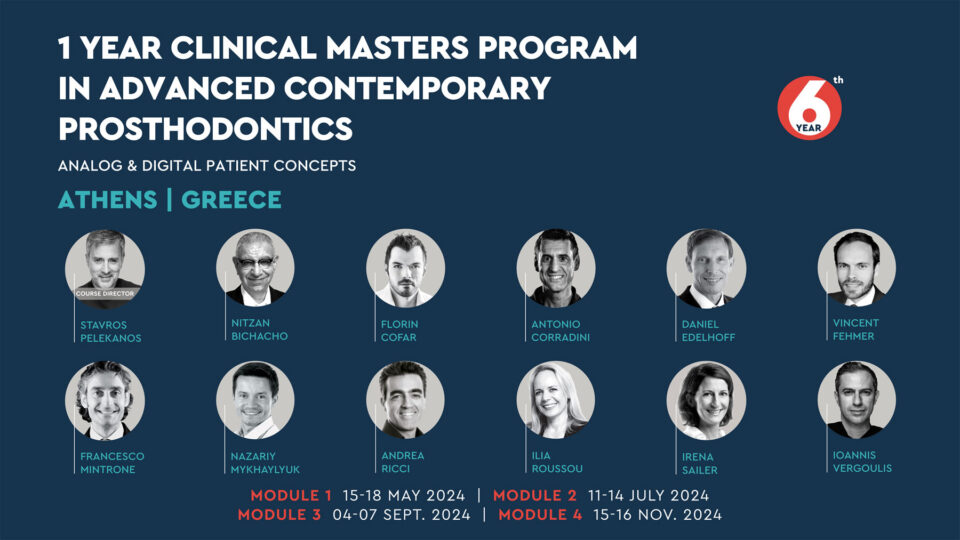 Dates: Module I: 15-18 May 2024,  Athens Greece | Module II: 11-14 July 2024, Athens Greece | Module III: 4-7 September 2024, Athens Greece | Module IV: 15-16 November 2024, Munich Germany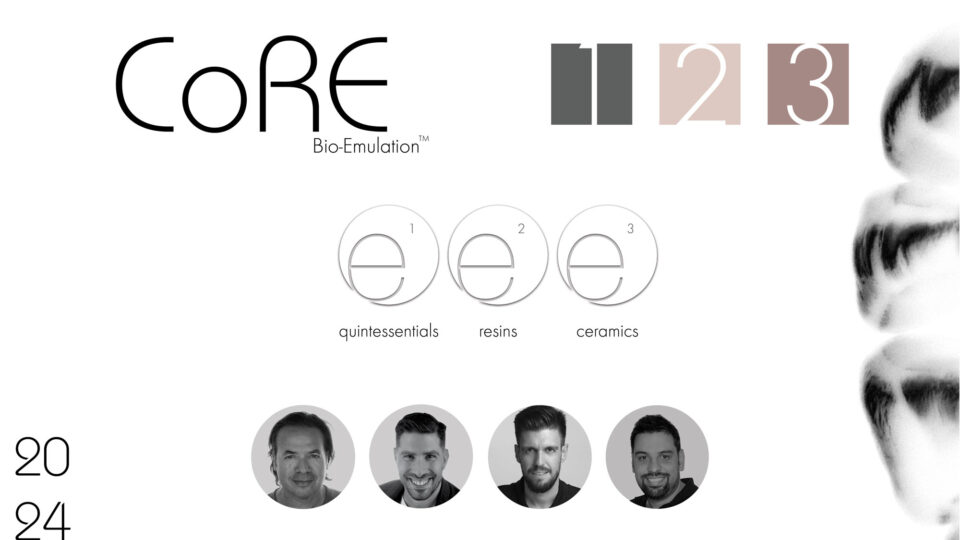 Dates: Module E1 28/2-2/3/24, Module E2 29/5-1/6/24, Module E3 25-28/09/24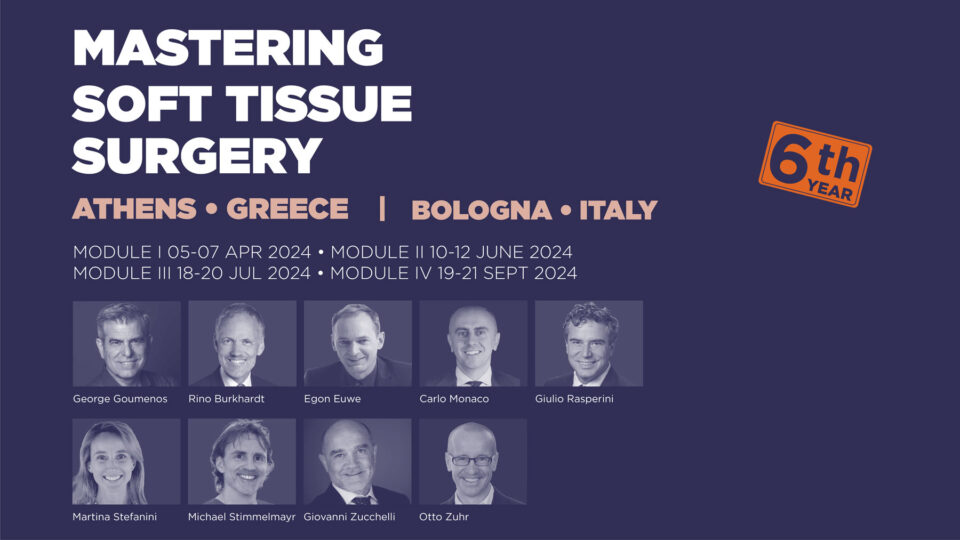 Dates: • Module Ι: 05-07/04/2024 • Module II: 10-12/06/2024 • Module III: 18-20/07/2024 • Module IV: 19-21/09/2024